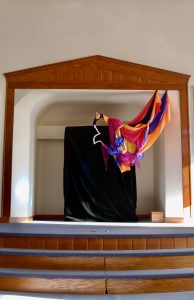 This Sunday:
Sunday School: 9:30 am
Worship Service: 10:43 am
March 1, 2020 – click to view bulletin
Preacher: Bonita Stutzman
"Taking A Journey Inward"
Text: Matthew 4:1-11
Good Company will provide and lead music during the worship service on March 1.
---
We welcome you to join us for Sunday morning activities.  If would like additional information about visiting ZMC, please click here.