click here to listen to past Sermons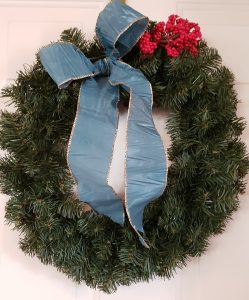 Upcoming Events:
The Walking Roots Band is once again holding a Christmas Concert, this year titled "Singing Light."  This year's show is at the EMHS auditorium and is a benefit concert for the Mennonite Central Committee-all ticket proceeds will go directly to benefit MCC's relief efforts around the world.
If you would like to be more involved in the festivities of that evening, I am looking for cookie donations for the intermission snacks.  Two years ago, I coordinated snacks for The Walking Roots Band's Christmas concert and many of you generously shared your baking talents.  If you're interested in donating, please let me know how many cookies or treats you are willing to provide.  Increments of two dozen baked goods would be helpful, and I would like to stick to treats that are finger foods as I am not planning to have silverware available that evening.  I am glad to coordinate pick-up or drop off of baked goods on Saturday the 7th or Sunday the 8th.  If your contribution will be gluten free or nut free, please let me know and mark it accordingly.
Thank you in advance-please feel free to 
contact me
 with any questions!
~~~~~~~~~~~~~~~~~~~~~~~~~~~~~~~~~~~~~~~~~~~~~~~~~~~
The Shenandoah Valley Choral Society, under the direction of Curtis Nolley, will present its 50th anniversary Christmas concert on Friday, December 13th at 7:30 p.m., and Sunday, December 15th at 3:00 p.m. at Bridgewater Church of the Brethren. The concert will feature John Rutter's "Magnificat" accompanied by the SVCS Chamber orchestra and guest soloist, Anne Wick.  The second half of the concert includes a variety of new and traditional carol settings highlighted by the premier of a new arrangement of the French carol "Patapan" by the nationally known composer Howard Helvey, commissioned in celebration of SVCS's anniversary year.
Audrey Shenk and Welby Showalter are singing with the choir.
Tickets are available at the door, locally from Choral Society members, Red Front Supermarket(Harrisonburg), Bridgewater Foods (Bridgewater), and on-line at www.singshenandoah.org. Admission is $15 for adults/$12 for seniors and students.
~~~~~~~~~~~~~~~~~~~~~~~~~~~~~~~~~~~~~~~~~~~~~~~~~~~
December 15: Girls Club-VMRC Caroling, 3 pm.
MYF Christmas party at Blosser's, 7 pm.
Everyone is invited to Zion's Annual Christmas Program & Tea. The celebration will be on Wednesday, December 18, at 6:30 pm. The program will consist of special music from the children's department and adult ensembles, skits, readings, and singing Christmas carols. A time of refreshments and fellowship will follow the program. Please bring a snack to share.
December 22: Zion Christmas Caroling, 6 pm. More details to come.
Dec. 24: Northern District Christmas Eve Service at Lindale, 6:30 pm.
Join us for a Christmas breakfast during the Sunday School hour on Sunday, December 29, 9:30 am. Please bring finger foods, casseroles, pastries, or whatever you are inspired to share. Hospitality will provide coffee and juice. A worship service of scripture and songs will follow the breakfast with prelude music beginning at 10:35 am.
Please mark your calendars next year's retreat at Highland:  September 18-20, 2020.  The decision to move retreat to September was made by CLT with input from the congregation as well as the committees and commissions who host our annual retreat.  Please be in touch with Katie Maust (special events committee) if you have questions.
~~~~~~~~~~~~~~~~~~~~~~~~~~~~~~~~~~~~~~~~~~~
Scripture for 2019: 2 Corinthians 5:17-18  (NRSV)
17 So if anyone is in Christ, there is a new creation:
everything old has passed away; see, everything has become new!
18 All this is from God, who reconciled us to himself through Christ,
and has given us the ministry of reconciliation;
~~~~~~~~~~~~~~~~~~~~~~~~~~~~~~
(Click here to view Zion's 12 Scriptures)
~~~~~~~~~~~~~~~~~~~~~~~~~~~~~
QUICK LINKS:    
Fellowship Meal Reminder – Each family is asked to bring a main dish & a salad, vegetable side dish or dessert to share. Hospitality will provide coffee & drinks. Bring your hot dishes in crock pots or bake your dish & bring it hot & we will keep it warm in the warmer.  Also, a reminder to the elderly folks in attendance that you do not need to bring any food to fellowship meals. We love to have you there & know that cooking can be a challenge at this stage of life!
~~~~~~~~~~~~~~~~~~~~~~~~~~~~~~~~~~~~~~~~~~~
Please make sure all drinks in the sanctuary are in a closed container.
Please see an usher if you need a hearing assistance device.
News due for Windows into Zion newsletter (1st Sunday each month) – Share your news with Kathy Alderfer or Carlene Lantz.
~~~~~~~~~~~~~~~~~~~~~~~~~~~~~~~~~~~~~~~~~~~~~
(RESERVATION Calendar & forms/info=at bottom of page)…
~~~~~~~~~~~~~~~~~~~~~~~~~~~~~~~~~~~~~~~~~~~
PRAYER INSERT INFORMATION: Holding one another up in prayer is an integral part of our life together as disciples of Christ. If you have prayer requests that you would like to have included in the weekly insert, please contact Pastor Ervin, Pastor Bonnie, or Pastor Sarah by Thursday at noon to have those items added. Our practice is to leave requests in for three consecutive weeks or until the event or situation has happened or resolved, whichever comes first.
~~~~~~~~~~~~~~~~~~~~~~~~~~~~~~~~~~~~~~~~~~~~~~~~~
Please remember to submit a "Family Details Form" to the office.  Extra copies of this bright orange form are on the information table in the foyer and also available on the website. Please also remember to include birthdates (month/day/year) for each head of household member(s).
~~~~~~~~~~~~~~~~~~~~~~~~~~~~~~~~~~~~~~~~~~~~~~~~~~~
 At Zion Mennonite Church we follow Jesus
as we worship God, nurture faith, minister love,
and share hope with neighbors near and far.
~~~~~~~~~~~~~~~~~~~~~~~~~~~~~~~~~~~~~~~~~~~~~~~~~~~~~~
Women's Ministry:  If you are looking for spiritual daily devotional guidance click here
~~~~~~~~~~~~~~~~~~~~~~~~~~~~~~~~~~~~~~~~~~~~~~~~~~~~~~~~
Please join us on FB:  www.facebook.com/zmcva1 
~~~~~~~~~~~~~~~~~~~~~~~~~~~~~~~~~~~~~~~~~~~~~~~~~~~~~~~~~~~~~~~
Facility Reservation Calendar (Below):
Click here for Reservation Forms & Information 
~~~~~~~~~~~~~~~~~~~~~~~~~~~~~~~~~~~~~~~~~~~~~~~~~~~~~~~~~~~~~~~~