Meet Zion's Lead Pastor – (October 2013 to present):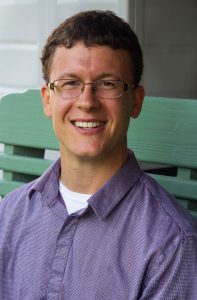 Hello, my name is Mike Metzler. I grew up exploring, hunting, and fishing the land around Salfordville, PA where I lived until I left home to attend Messiah College in 1998. My parents, Gerald and Mary Lou Metzler, raised me to love God and people. I am the oldest of their 4 children. In K-12, I enjoyed math until the numbers disappeared when I hit calculus, and then I moved on to the sciences. Always active, I played soccer, tennis, and ran cross-country during my time at Christopher Dock Mennonite High School. Another highlight from high school included singing baritone for Dock's touring choir. We were privileged to sing in New York's Carnegie Hall and in several churches in England too!
At Messiah College, I met the love of my life—Risha Madhavaiya. I think God enjoyed watching the sparks that flew as we learned to see our differences as strengths and to discover how we complement one another. In the meantime, I also earned a B.S. in Biology with a minor in Environmental Science while at Messiah and discovered that I wanted my studies to make a difference in daily life.
After college, Risha and I were married at Daniel Stowe Botanical Garden in South Carolina. April 13, 2003 continues in my memory as the best day of my life as family and friends joined us in celebrating the love that God had given us. Risha and I spent the first three years of our marriage living near her hometown, Charlotte, NC.
God's call to pastoral ministry for me also came during this time. A year into our marriage, Risha's brother, Colin, became a quadriplegic after a tragic dive into a mountain stream. For the next year, Risha and I served as his primary caregivers. One night as I spent time caring for Colin, I received an experience similar to Samuel's where I sensed God speaking to me. After several months of discerning the validity of this call, Risha and I agreed that God had indeed spoken to us and that we would move our life together in this direction.
I applied and was accepted at Eastern Mennonite Seminary. God used the three years that Risha and I spent at EMS to heal us in many ways. As people listened to our stories, we found God at work in our past—always present to redeem and work things together for our good. As our first child, Hannah Shanti, was born, we found God blessing us with grace and peace through the tumultuous days of being parents with a young child.
After graduating from seminary, I served as Associate Pastor for Youth at Mountville Mennonite Church in Lancaster County, PA. These last four years of my life are full of wonderful memories. Perhaps most significant were the births of our two boys, Joel Nikhil and Tobias Anil. I continue to marvel as I witness our three children develop personalities and grow in their ability to communicate and do new things everyday. Ah, the joys and challenges of raising children! Other memories come from my role as pastor of God's people: baby dedications, adventurous trips and fun outings with youth, weddings, baptisms, and funerals. I am deeply grateful to God for the friendships that began during this time, for the people that taught me more of what it means to be the Church.
I am excited to begin a new chapter of my life as I serve Zion Mennonite as pastor starting on October 1, 2013. I am confident that the God who has called us together will lead and guide us by the Spirit to see God's Kingdom come on earth as it is in heaven.
~~~~~~~~~~~~~~~~~~~~~~~~~~~~~~~~~~~~~~~~~~~~~~~~~~~~~~~~~~~~~~~~
 ~~~~~~~~~~~~~~~~~~~~~~~~~~~~~~~~~~~~~~~~~~~~~~~~~~~~~~~~~~~~~~~
Meet Zion's Associate Pastor – (September 2016 to present):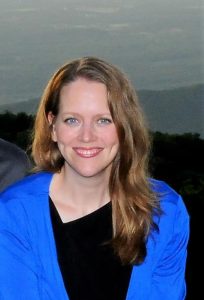 Welcome to Zion! My name is Sarah Piper, I'm the Associate Pastor for Children and Families at Zion. I grew up in the mountains of KY and moved to Harrisonburg to attend EMU. After meeting my husband Mike and graduating with a degree in social work, we moved to Lexington, KY to earn graduate degrees. We came back to the area in 2002 and returned to Zion Mennonite Church, my husband's home congregation. We have two children, Jonathan and Kate.
I began serving as Associate Pastor at Zion in September 2016 and have been delighted to serve the children, their families and the leaders of our children's ministries. I look forward to meeting you!
~~~~~~~~~~~~~~~~~~~~~~~~~~~~~~~~~~~~~~~~~~~~~~~~~~~~~~~~~~~~~~~~