Ervin & Bonnie Stutzman, Intentional Interim Transitional Co-Pastors
August 1, 2019 to present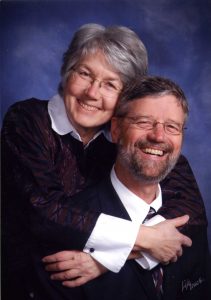 Welcome to Zion Mennonite Church! I began my role as a part-time pastor in August, 2019, excited about getting back into pastoral ministry in a local church after many years of ministry in the broader church. I had retired in 2018 after serving more than eight years as Executive Director for Mennonite Church USA, the denomination of which Zion Mennonite is a member. Earlier, I had served as a professor and dean at Eastern Mennonite Seminary. I had also served the Mennonite Church in the roles of pastor, district overseer, missions administrator, conference moderator, and moderator for Mennonite Church USA.  I received my Ph.D. from Temple University and hold Masters degrees from the University of Cincinnati and Eastern Mennonite Seminary.
I was born as a twin to my sister Erma in an Amish home in Kalona, Iowa.  I was baptized in the Center Amish Mennonite Church near Hutchinson, Kansas and later joined the Mennonite Church.
I married Bonita (Bonnie) Haldeman of Manheim, Pennsylvania. We have three adult children and four grandchildren.
I am best known as a preacher, a teacher, and a writer. My most recent books are Jacob's Choice, Joseph's Dilemma, and Christian's Hope, a series of historical novel about his Amish ancestors during the French and Indian War.
About Bonnie:
I am glad for the opportunity to serve as a part-time pastor at Zion along with my husband, Ervin. I am particularly drawn to pastoral care, having served more than 17 years as hospital or retirement village chaplain in Pennsylvania and Virginia. I earned a Master's degree in Church Leadership (with a focus on Spiritual Direction) at Eastern Mennonite Seminary and a Bachelor's in Ministry from Lancaster (PA) Bible College.
I grew up on a farm near Manheim, Pennsylvania, the daughter of long-time deacons in the Church of the Brethren. After our marriage, I served together with my husband Ervin for more than five years as a leader at the Peace House, a community house for volunteer service workers and others in Cincinnati, Ohio with Rosedale Mennonite Missions.
After dedicating a number of years to rearing our three children, I developed the career in chaplaincy, while also serving as a Stephen Minister at Mount Joy (PA) Mennonite Church, where we were members for 16 years. Since coming to the Shenandoah Valley in 2000, I have been a member at Park View Mennonite Church, where I have served as a spiritual director, Sunday school teacher, worship leader and chair of the elder team. I also do worship arts.
 ~~~~~~~~~~~~~~~~~~~~~~~~~~~~~~~~~~~~~~~~~~~~~~~~~~~~~~~~~~~~~~~
Sarah Piper, Associate Pastor-Children & Families
September 2016 to present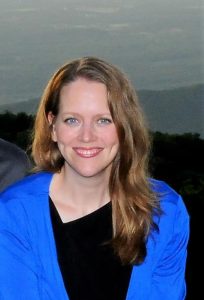 Welcome to Zion! My name is Sarah Piper, I'm the Associate Pastor for Children and Families at Zion. I grew up in the mountains of KY and moved to Harrisonburg to attend EMU. After meeting my husband Mike and graduating with a degree in social work, we moved to Lexington, KY to earn graduate degrees. We came back to the area in 2002 and returned to Zion Mennonite Church, my husband's home congregation. We have two children, Jonathan and Kate.
I began serving as Associate Pastor at Zion in September 2016 and have been delighted to serve the children, their families and the leaders of our children's ministries. I look forward to meeting you!
~~~~~~~~~~~~~~~~~~~~~~~~~~~~~~~~~~~~~~~~~~~~~~~~~~~~~~~~~~~~~~~~