Sarah Piper, Lead Pastor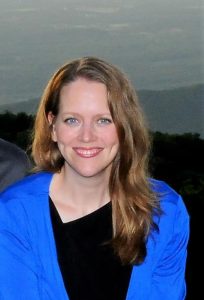 Welcome to Zion! My name is Sarah Piper, I'm the lead pastor at Zion Mennonite Church. I grew up in the mountains of KY and moved to Harrisonburg to attend EMU. After meeting my husband Mike and graduating with a degree in social work, we moved to Lexington, KY to earn graduate degrees. We came back to the area in 2002 and returned to Zion Mennonite Church, my husband's home congregation. We have two children, Jonathan and Kate.
I began serving as Associate Pastor at Zion in September 2016 and have been delighted to serve the children, their families and the leaders of our children's ministries. I look forward to meeting you!
~~~~~~~~~~~~~~~~~~~~~~~~~~~~~~~~~~~~~~~~~~~~~~~~~~~~~~~~~~~~~~~~